Office Furniture Products and Services for Businesses in New York & New Jersey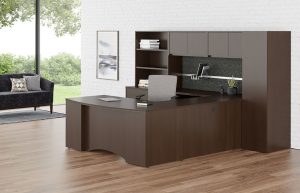 If your business is moving into a new office space, it's important to take care in selecting office furniture that will create the right work environment for your team. At OFS Solutions, we specialize in providing comprehensive office furniture products and related services for businesses in New York and New Jersey. You can rely on us for the desks, chairs, workstations, benches, and more that you need to create an inspired workspace. Additionally, we offer furniture for your lounge areas, café, reception areas, and more to cover all of your office furniture needs.
Office Furniture for Cities Throughout the New York Tri-State Area
Whether you're looking for workstations and cubicles that provide plenty of personal space or you're outfitting a set of personal offices for your executive team, OFS Solutions has the premium office furniture products you need to complete the space. We offer top-of-the-line furniture from top brands like Friant and Narbutas for businesses located in the following areas:
New York
New Jersey
Office Furniture Services
In addition to our office cubicles, work desks, and conference room tables, we also offer complete furniture services. This includes office furniture installation, office space planning, acoustical solutions, and design assistance so you can reconfigure your office space to perfectly suit your needs. Whether you're opening a law office, looking for industrial office furniture, or want an open floorplan for a startup, OFS Solutions is the company to turn to in New York and New Jersey.
Contact us today to learn more about our office furniture options and services and to get started creating the perfect workspace for your business in New York or New Jersey.