Office Furniture Liquidators Serving the New York Tri-State Area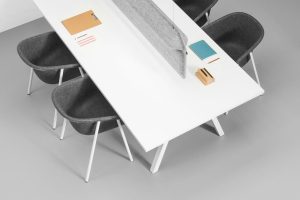 Did you know that OFS Solutions is a trusted source of office furniture liquidation? Today we're primarily known for providing premium-quality workplace furniture sales and installation to relocating businesses in the New York Tri-State area, but our company was originally established in 1960 as an office furniture liquidator. If you need assistance with selling or recycling of cubicles, desks, chairs, or other pieces, our expert team is ready to assist.
Why Choose Us As Your Office Furniture Liquidator?
OFS Solutions is among several office furniture liquidators in town, so why should you choose us for this important service? There are many reasons—consider that:
We tailor all of our services to the individual needs of the customer; we don't believe in cookie-cutter solutions.
We have our own trucks and highly experienced crew, thereby streamlining the furniture removal process and reducing unnecessary hassle and delays for our customers.
We emphasize providing white-glove service and open communication with our customers throughout the entire office furniture liquidation process.
We're a solutions-driven company that is flexible and committed to adapting to the unique needs that each project presents.
Once we've removed your old furniture, OFS Solutions can also provide you with the perfect cubicles, desks, chairs, tables, dining space furniture and more to help you create an ideal and efficient workplace environment. We perform all of our services with safety in mind, and can provide the space planning expertise you may need to help keep your employees safe and properly socially distanced.
Take the Next Step
Contact OFS Solutions today to learn more about our services and why you can confidently choose us as your office furniture liquidator in NYC. When you call, be sure to ask about our same-day credit approval process and easy financing options. Our team looks forward to speaking with you.