Creating Inspired Work Environments With Office Furniture From Top Designers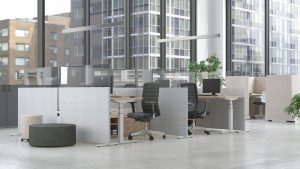 At OFS Solutions, we have a multitude of fine office furniture selections for businesses in New York City, New York, that are moving into a new space and need new furnishings. In fact, the sheer amount of options we have available can be overwhelming, which is why we will work closely with you to create the ideal environment for your business needs. And, you can trust that the office furniture you select will be of the utmost quality.
Exclusive Dealer of Friant Office Furniture
Since 1961, we've been offering state-of-the-art designer new and used office furniture to NYC businesses. In our many years of experience, we've found Friant to be a particularly trustworthy brand in terms of design and functionality of the furniture it manufactures. That's why we're proud to be the exclusive dealer of this top line of office furnishings.
Even though we're the only broker in the area to offer Friant furniture, we're not beholden to just that brand. We make it a point to provide best-in-class office furniture from a range of the industry's most respected designers so that we can furnish your office space with any type of furniture you need. Rely on us for:
Additionally, we can help keep your employees safe and healthy with plexiglass screens, also called sneeze guards or shields, to minimize the spread of germs around the office.
White-Glove Service From a Dedicated Team
When you partner with OFS Solutions for new office furniture, you can expect to receive the highest standards of customer service. We won't just sell you items out of a catalog; we will take a custom approach to your project, ensuring your investment results in the best possible furnishing solution for your new office space. And, we'll keep pace with your schedule to make your move as easy as possible.
If your business is moving to a new office in New York City, NY, contact OFS Solutions today. Our specialists are ready to help you find the perfect office furniture for your needs.