Office Furniture Services for Businesses in Hackettstown, NJ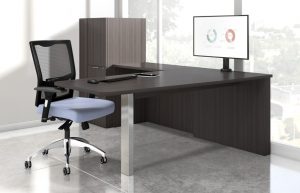 The company to turn to for comprehensive office furniture products and services in Hackettstown, New Jersey, is OFS Solutions. Since our founding in 1961, we have been dedicated to providing businesses with complete office furniture solutions. Whether you're looking for industrial office furniture, want to build out office cubicles that offer plenty of personal space, or need tables and chairs to fill your conference rooms and private offices, OFS Solutions has it all.
Our Office Furniture Options
Businesses in Hackettstown, NJ, are varied in the services, industry, and work environment they create, which is why we offer a wide range of options to suit any need. Our office furniture includes premium options from top brands like Friant and Narbutas to outfit your business with:
Workstations and cubicles
Workbenches
Sit-to-stand desks (height adjustable)
Office desks
Office chairs
Reception desks
Conference room furniture
Lounge and café furniture
Office Furniture Services to Support Your Move
Additionally, we offer plenty of office furniture services to support your transition to a new workplace in Hackettstown, NJ. From creative acoustical solutions that help prevent excessively noisy spaces to coordinating with your moving schedule and providing complete installation services, OFS Solutions has your needs covered. We also offer complete office space planning, design, and reconfiguration services to assist you with every aspect of your new office.
Get Started with OFS Solutions Today
If you'd like to learn more about the office furniture products and related services we offer for businesses in Hackettstown, NJ, contact OFS Solutions today.