Reception Desks, Lobby Furniture & More for Local Businesses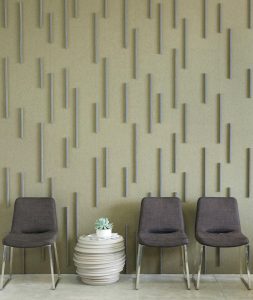 You only get one chance to make a good first impression. So, make sure the reception area of your workplace in New York City, New York, gives a warm welcome to employees, clients, and visitors alike by furnishing it with the right products. At OFS Solutions, we offer an expansive selection of beautifully crafted reception desks and lobby furniture and professional installation and office space planning services to businesses across a wide range of industries.
Find the Right Reception Area Furniture
Does your workplace have a modern vibe, or is it more traditional? No matter where you are on the style spectrum, OFS Solutions has the right reception area furniture from the best brands, including Friant, Narbutas, Fine Mod Imports, and several other foremost manufacturers. We even offer custom millwork for clients who want to enhance their lobby with unique, one-of-a-kind pieces.
When you partner with OFS Solutions, you'll be able to select from competitively priced reception desks in a variety of popular materials, such as laminate and wood veneer, as well as options that incorporate marble, glass, metal, LED lighting, and even custom logos. Our diverse selection of reception furniture also includes:
Couches and lounge furniture
Coffee tables
Benches
Café furniture
Our team will be with you throughout every step of the process, providing all-in-one service that will include helping you procure the right furniture, laying out your new reception area in the most comfortable and stylish way, and much more.
Reception Desks for Sale in NYC
For those looking for a great deal, we offer used reception furniture. Don't worry—you won't have to dig through beat-up reception desks with stains and broken parts. We have already carefully inspected and selected the best pre-owned lobby furniture for you. Enjoy high-quality, stylish, like-new reception furniture that will look excellent in your office.
The Best Office Solutions in New York City
OFS Solutions is the office furniture company you can count on for comprehensive services. We don't just provide reception desks—we can also design an inviting office space that matches your company's aesthetic. Additionally, we do custom wood refinishing, fabric cleaning, storage services, and electrostatic spraying. Whatever service you choose from us, you can expect professional, efficient, white-glove customer service.
Trust the Industry Experts
We've impressed clients with our stunning work from the beginning, shown in our Inc. 500 Fastest Growing Companies award. OFS Solutions has been in the business since 1961, and we've learned how to treat our clients right and deliver amazing results. We understand the importance of incorporating ergonomics, organization, and style in every area we create.
We're Ready to Help
Ensure your business' lobby area reflects your company's culture and gives a warm greeting to guests by partnering with OFS Solutions. Our team is here to answer any questions about our reception desks, lobby furniture, and how we can assist relocating businesses in NYC and surrounding cities. We look forward to helping you create a stylish and inspired reception area.