8 Considerations When Choosing a Sit-Stand Desk
Apr 03, 2019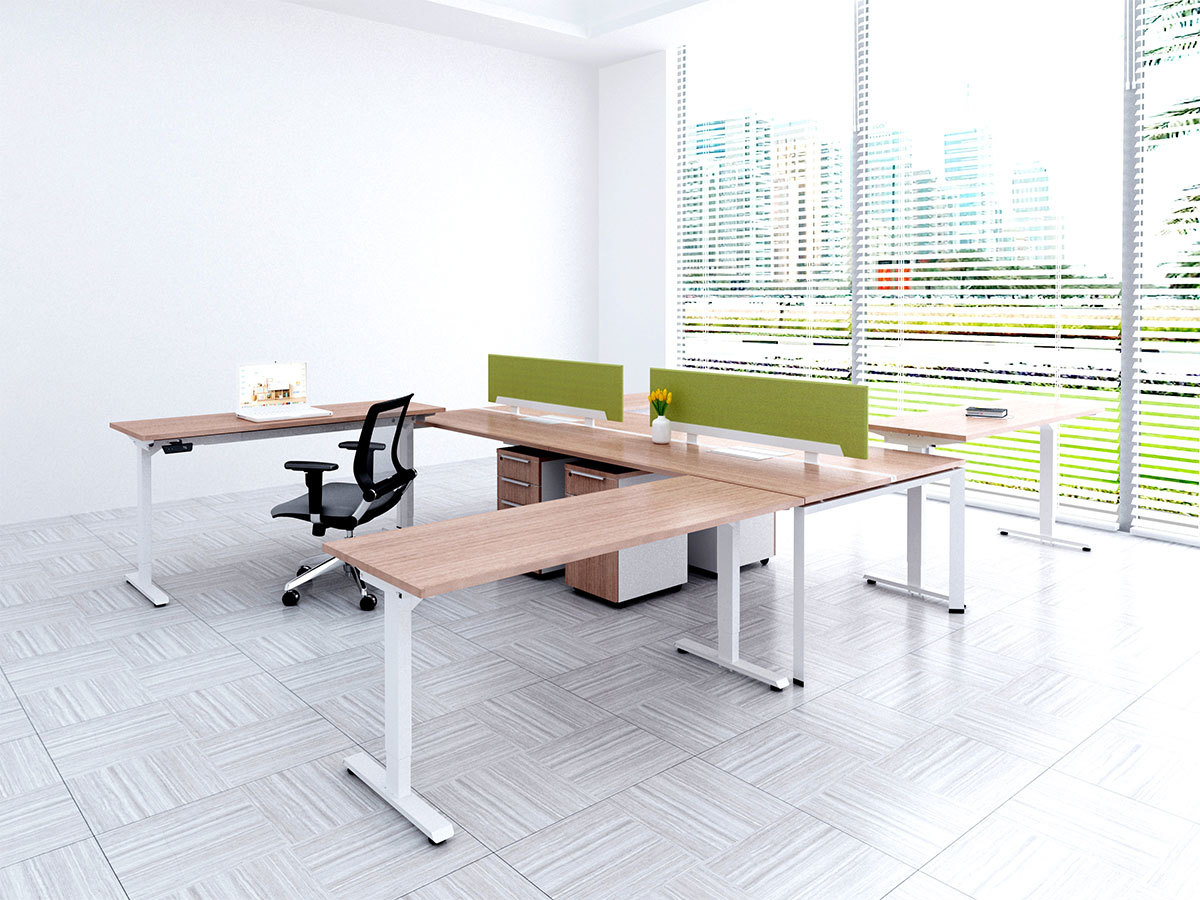 People who work in an office sit for an average of nine hours a day. Combine this with their time at home and traveling, and they can easily spend close to twelve hours a day in a sedentary position.
Prolonged sitting has been associated with pain and discomfort. Complaints are so prevalent that 85% of office workers report discomfort while on the job. Working shouldn't be this difficult.
As companies shift their focus to the importance of wellness, many are swapping conventional office seating for sit-stand desks. This healthier alternative has been proven to prevent office related aches and improve office morale.
There are many sit-stand desks out there. Make sure you buy the best fit for you by considering the eight points below.
1. Ease Of Movement
You know you've selected a good sit-stand desk when you're able to adjust it throughout the day without having to think about it. If raising and lowering your desk is difficult, you're likely to keep it in one position, which defeats the purpose of your investment. Whether you prefer models that come with a manual hand crank or ones that feature an electronic button that does the work for you, make sure it's easy for you to use.
2. Depth
If you like to spread your working materials over your desk, you'll need a desk with greater desk depth than someone who's only using it to hold their laptop. Look for desks that have a minimum depth of 30 inches and look at larger options if necessary.
3. Height Range
When it comes to selecting the right sit-stand desk, height matters. Taller people will need to adjust their desk to a higher point, while shorter folks will need to lower theirs. Look for sit-stand desks that range between 22.6" and 48.7" tall, and adjust to a comfortable height once you receive it.
4. Noise
No one likes a noisy office. If your sit-stand desk makes a lot of noise each time you adjust it, you may feel hesitant to use it out of fear of disturbing your co-workers. Test sit-stand desks while you're shopping to ascertain how loud each model is instead of receiving an unpleasant surprise later on.
5. Power
Do you have ample power outlets available in your office, and are they close enough to where you'd install your sit-stand desk? If the answer is no, consider buying a sit-stand desk that doesn't require electricity, such as ones with manual options.
6. Weight
Before you drop your working material onto your sit-stand desk, make sure that it can support the weight! Always clarify what the weight limitations are of each sit-stand desk before making your selection
7. Programmability
When you're adjusting your sit-stand desk, the last thing you want is to spend twenty minutes finding the perfect position Look for options that allow you to save preferred positions. This will help you save time and maximize productivity.
8. Functionality
Choosing a sit-stand desk that matches your office aesthetic is important, but you should not sacrifice function for this alone. Find one that works well and suits your office to get the best of both worlds.
A sit-stand desk is an investment. Make sure you're picking the right one by taking your time with the selection process. Try out the desks for yourself to see which one you like best. Being thoughtful with your purchase ensures you'll end up with a sit-stand desk you love.
Conventional office desks are a thing of the past. With research indicating numerous health benefits associated with alternating between sitting and standing at work, sit-stand desks are in demand.
Check out our selection
to find one that works best for
you
.