Wall-to-Wall Beauty with BAUX Träullit: The latest product by From Us With Love
Aug 21, 2018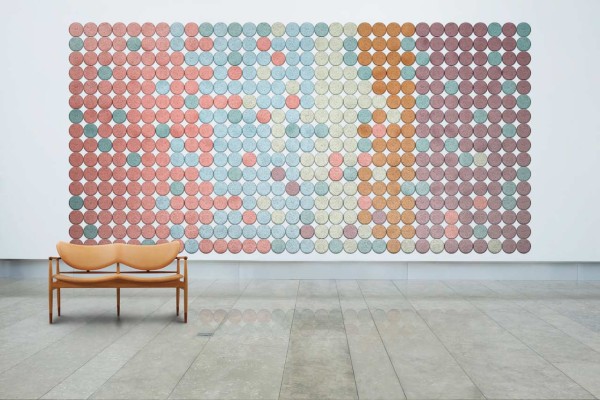 From Us With Love, a Swedish design studio, is at it again.
The studio's new designer brand, BAUX, has recently launched a new line of products called BAUX Träullit. Their collection is comprised of sound absorbing wall tiles that are beautifully and cleverly designed.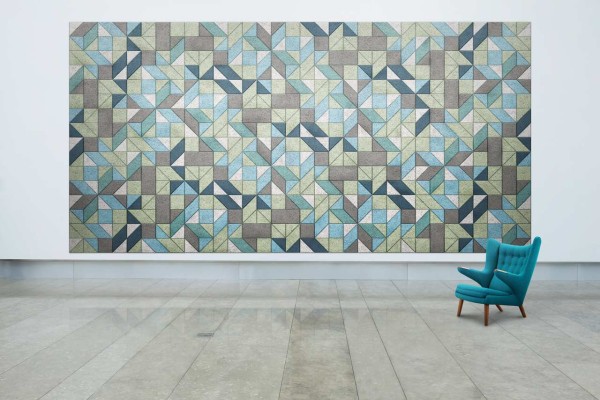 The tiles are made of environmentally sustainable materials, such as wood, wool, cement, and water. When these elements are combined, they create a striking wall panel that is moisture-repellent and absorbs sound.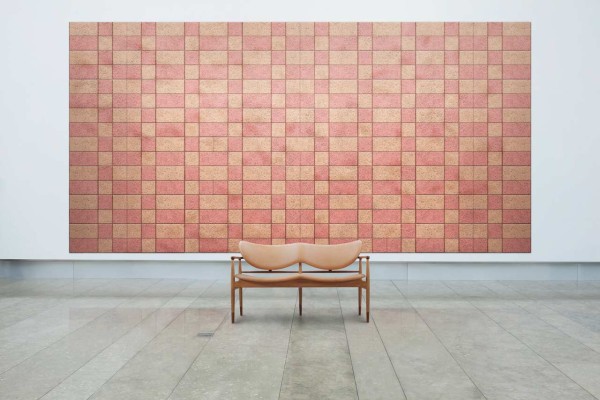 The BAUX Träullit collection is offered in two sizes, five color sets, and six geometric shapes. The dreamy color schemes include: Cloud, Woods, Sunset, Sky & Sea, and Earth & Mountain.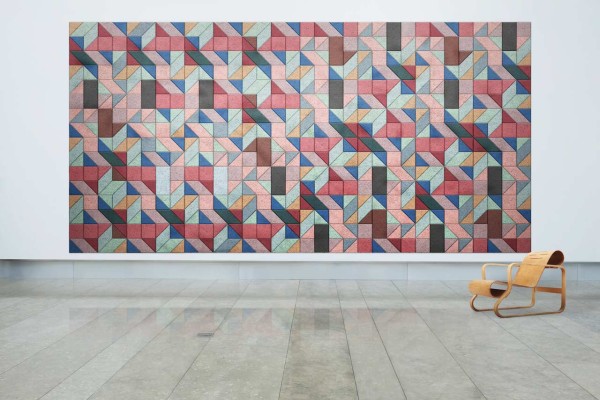 You can design 240 unique wall panels from all of the variations offered. These panels can be mixed and matched to create a truly unique piece of art in any office space.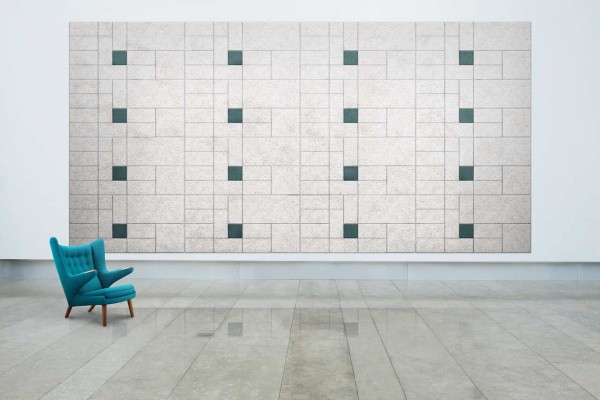 In addition to the calming beauty they add to any work environment, the wall tiles help to lower energy costs, stabilize indoor climate, and reduce office space noise. The BAUX Träullit exemplifies multifunctional art and design.
See more below: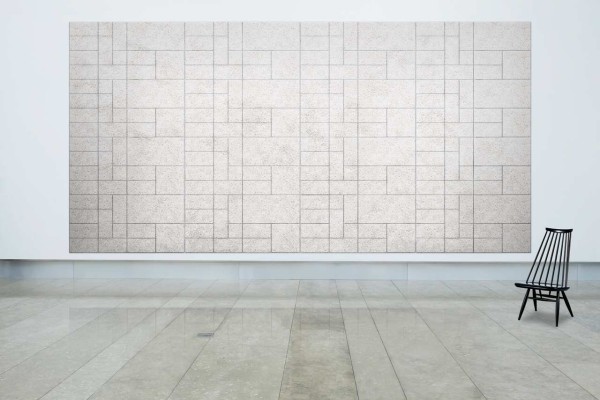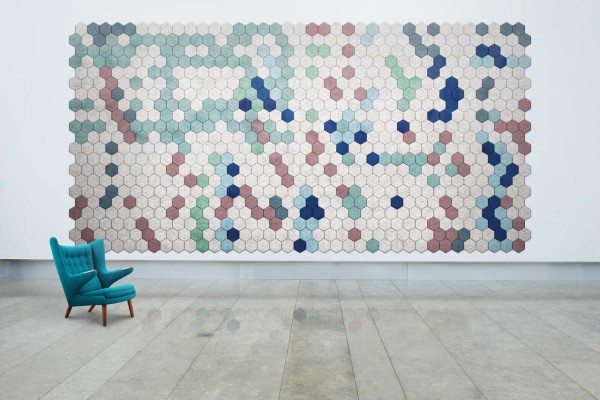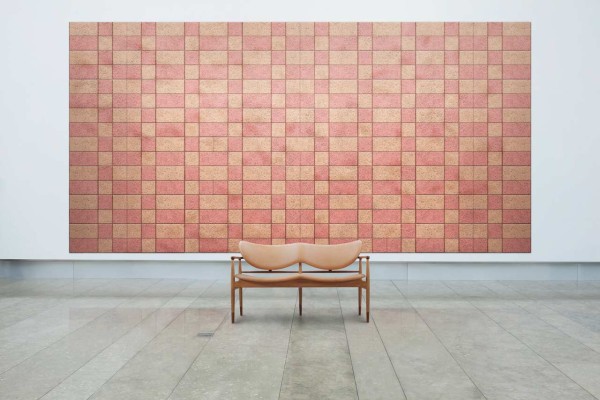 As open-plan workspaces have become increasingly popular, so has the need to address acoustical challenges and provide sound masking and absorption in order to maintain an orderly and efficient workplace. Check out our wide selection of
creative acoustical solutions
. In many cases we can customize them to fit your office design or culture. Feel free to
share
your sound dampening challenges with our team!