Look Up. That's Where You'll find the Crease.
Nov 25, 2018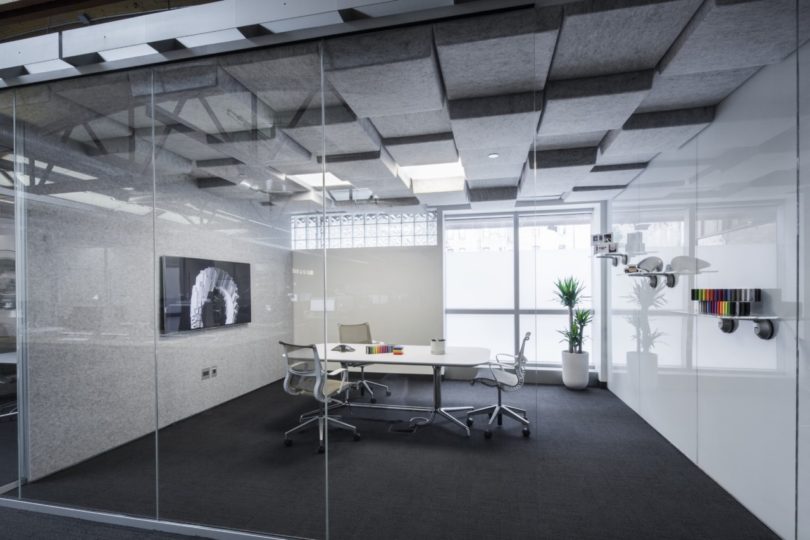 Normally, acoustic dampening capabilities are built into pieces that hang on the walls or stand on their own in fixtures around the room. Turf Design and MNML decided to turn everything upside down and create acoustic tiles that install as ceiling panels.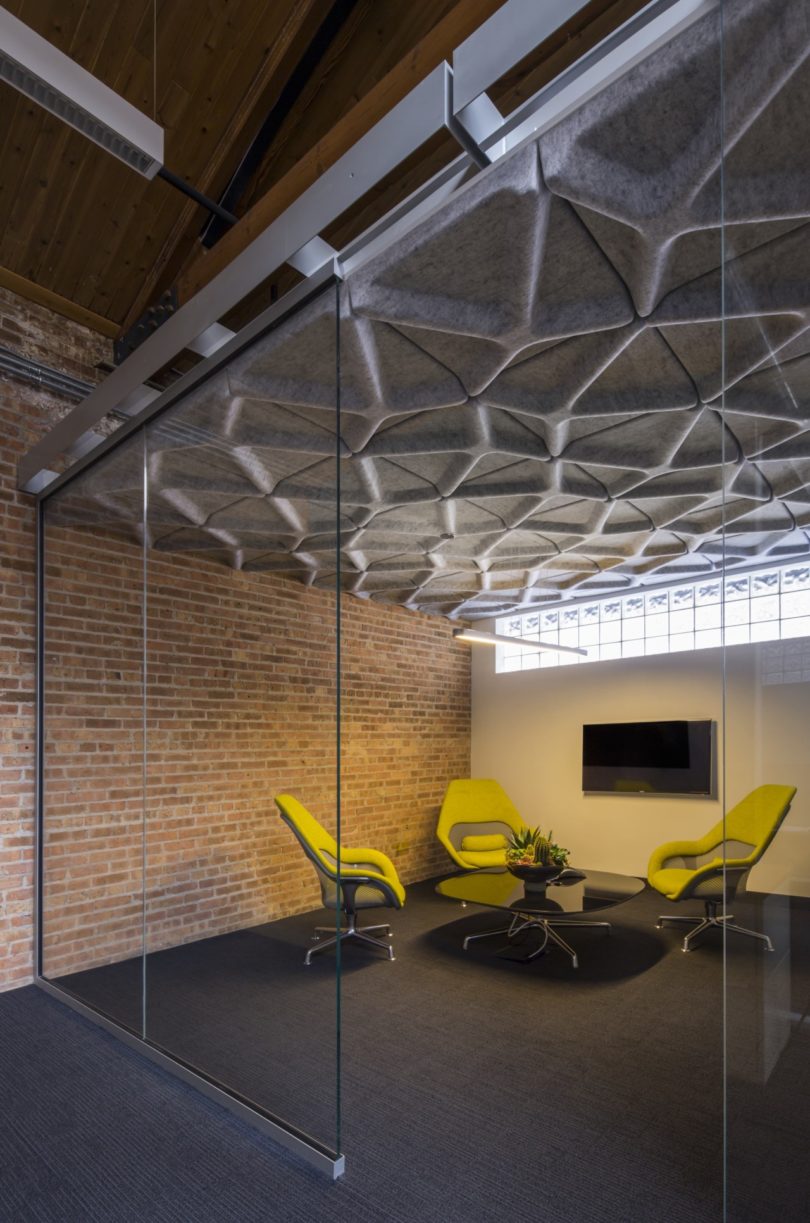 Their collaboration resulted in Crease, a modular line of acoustic dampening ceiling tiles. The panels reduce volume levels with their sound absorbing material while contributing a unique aesthetic to the workplace.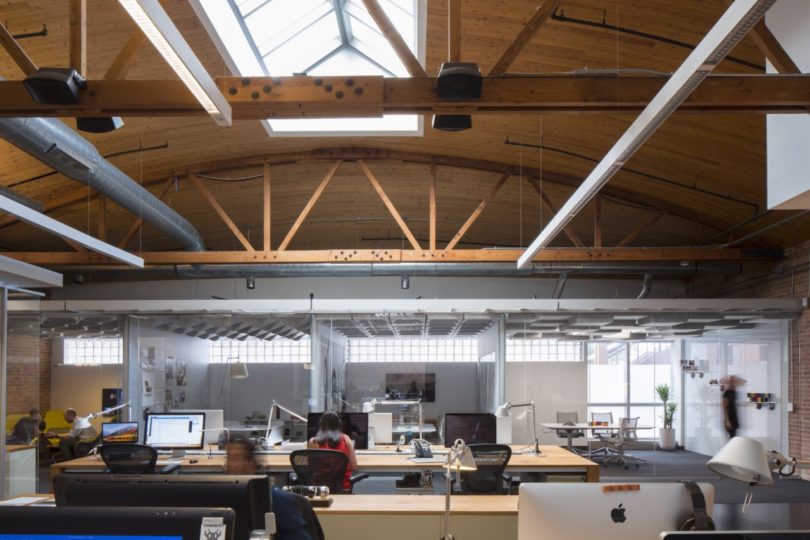 Crease can be installed anywhere in the office to reduce noise and increase productivity. An advantage with Crease, compared to other acoustic dampening products, is how non-obstructive it is, making it an ideal choice for small offices that want to maximize space.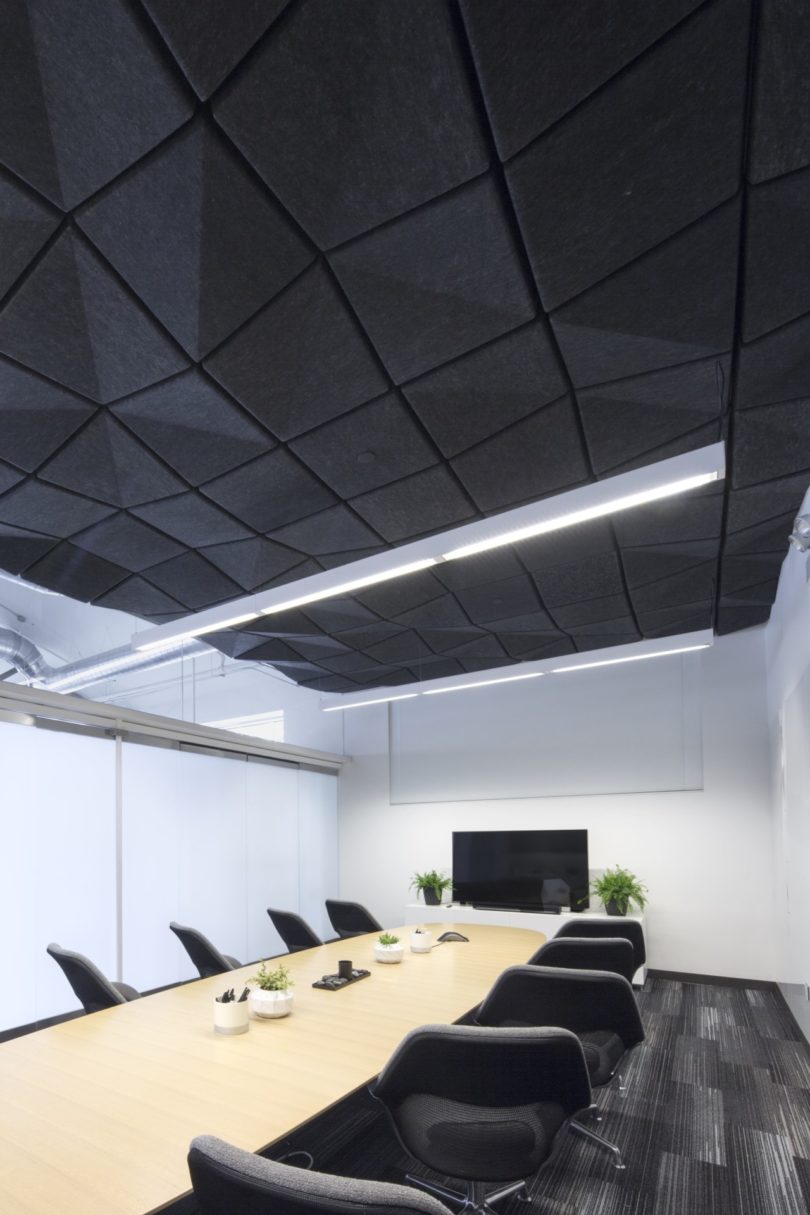 Crease magnetically attaches to the underside of pre-existing ceiling tiles, which negates the need to replace, change, or remove previously installed ceiling panels.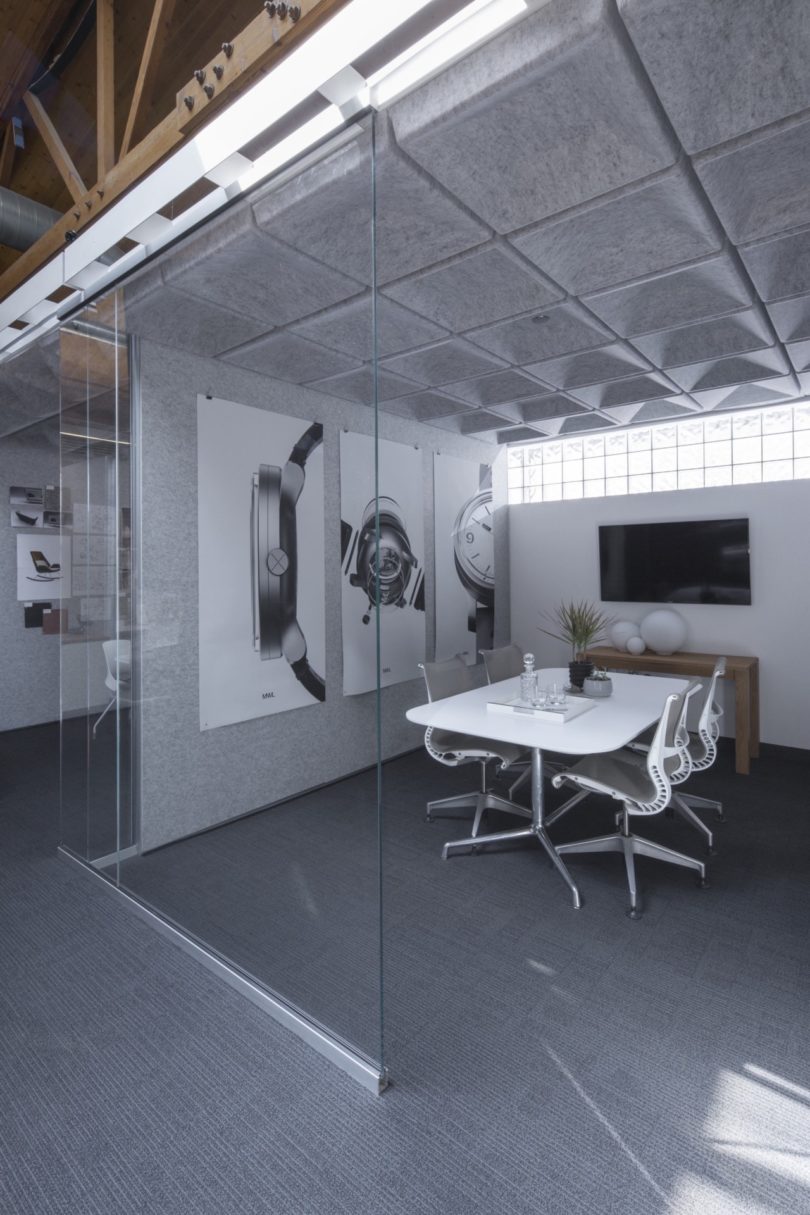 The ceiling panels are made from recycled polyester plastic, which generates a texture and dimension that sets it apart from typical ceiling tiles. The panels conceal the tiles they attach to, making it a discreet installment.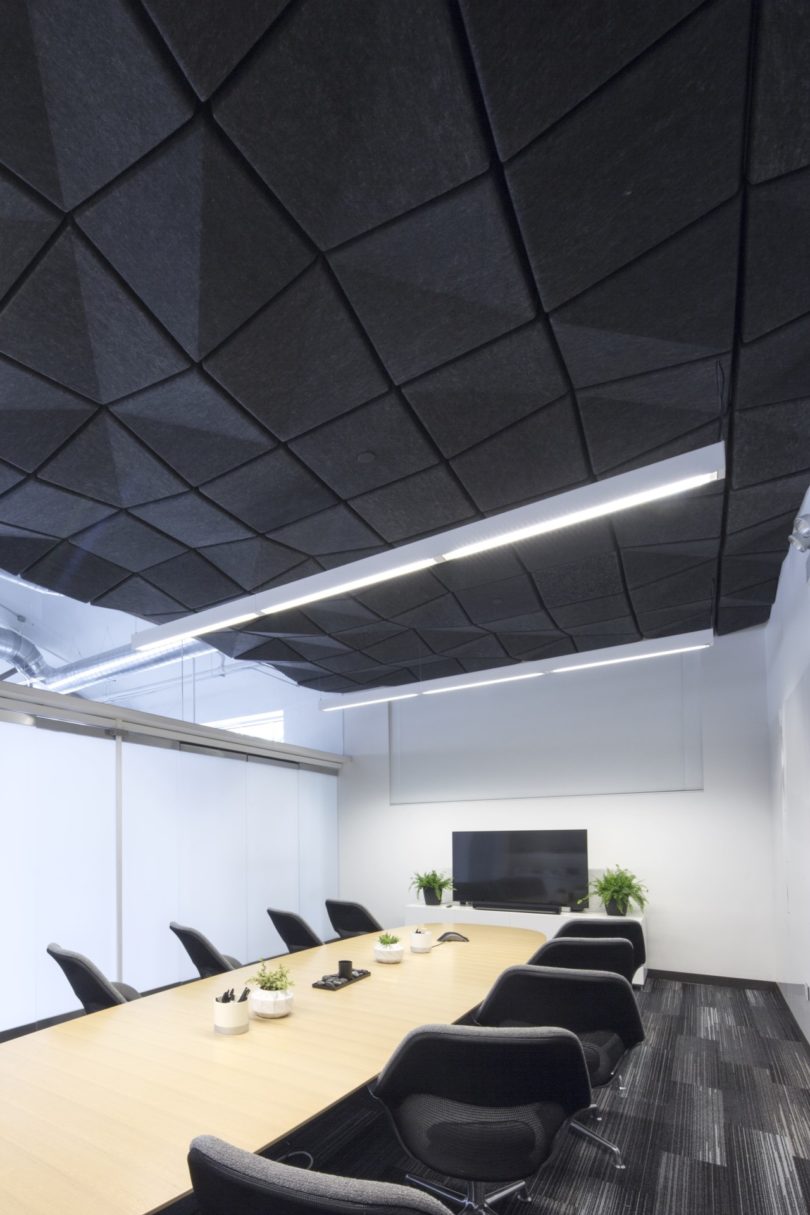 Look up. That's where you'll find your solution for maximizing space, improving focus, and reducing volume levels in the workplace.
As open-plan workspaces have become increasingly popular, so has the need to address acoustical challenges and provide sound masking and absorption in order to maintain an orderly and efficient workplace. Check out our wide selection of
creative acoustical solutions.
In many cases we can customize them to fit your office design or culture. Feel free to
share
your sound dampening challenges with our team!